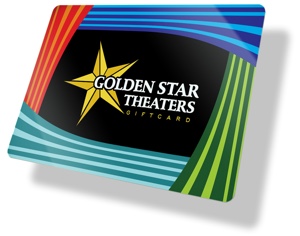 Gift Cards Available!
Gift Cards never expire, can be used at any Golden Star location and can be reloaded anytime.
To purchase, visit any Golden Star theater or you can purchase an eGiftcard online by clicking below.
You can check your gift card balance below by
entering your gift card number into the box below.